Gena Lightle
is a lady who started collecting when she was a very little girl. Hankies were her first love. Almost 30 years ago She started selling her finds and some of the things She had cherished at flea markets, and antique shows. At first She was doing 44 shows a years with her husband. they had booths in Antique malls, but shortly after that they opened a large Antique,
Vintage
Clothing, and collectible shop. They sold the building their shop was in over 12 years ago and just did Antique shows and fairs until her husband became disabled. Now all they do for a living is sell online.
Here is a few items from Gena Lightle's
shop on Etsy
.
Carmen Pin Joan Crawford Brooch
A Fabulous Signed Lea Stein Carmen / Joan Crawford Pin In Superb Condition Free Of Any Damage. She has the characteristic V-shaped pin back signed Lea Stein - Paris. She is 2" tall and 2" wide.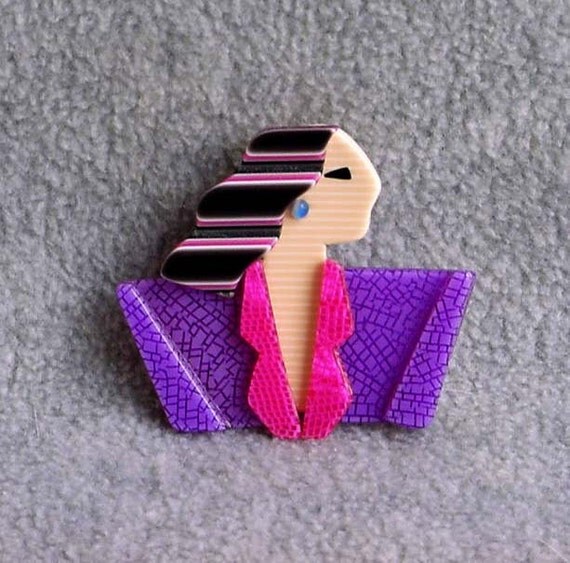 Lea Stein Famous Fox Pin Red Moire Brooch

Lea Stein Scottie Dog Pin Kimdoo Brooch Terrier

Lea Stein Owl Pin Bubba Brooch

Lea Stein Fairy Pin 3" Tall Tinkerbell Brooch

As for me, I do like these pins!
And what about you?:)