Red heart long

crochet earrings

The handcrafted red hearts are embellished with mother of pearl flat heart, dangling from silver plated ear wires.

The earrings dimention is lenght 6 cm and width around 3 cm

Material used is

50%wool 50%acrylic yarn of first choice

mother of pearls flat heart shape

round pearls

silver brass chain

silver plated ear wires.

Crochet earrings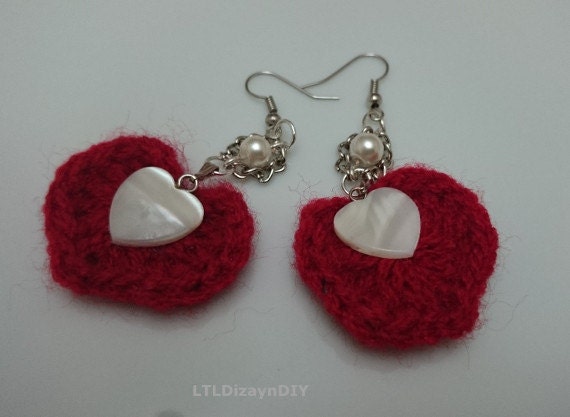 Beaded Collar Necklace
The collar designed by author herself ! Black Felt cut according designed pattern and embellished with quality metal seed beads and brass flat mesh chain.
Inner collar is embroidered with silver plated brass chain, going across the neck to finish the
back closing with trigger clasp.
Adjustable with extension chain of 2"

Such colar necklace make the woman feels unique with this gorgeous bib necklace, and it can be combined with any outfit, whether with a pair of jeans or an elegant dress.
Embroidered Bib Necklace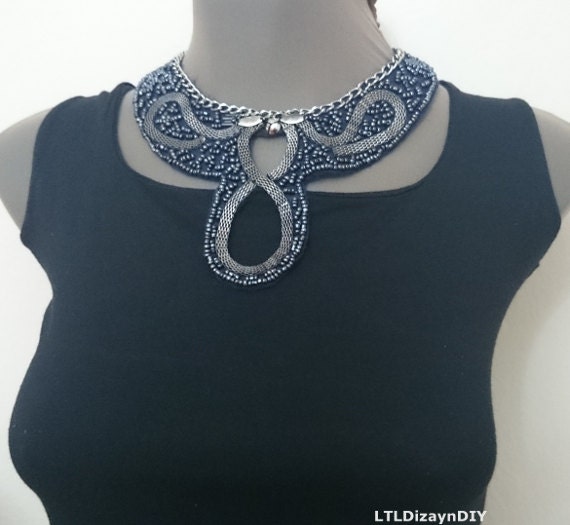 Pearl Wedding Necklace
Stunning Wedding Necklace for the Bride,Mother of the Bride,for the Braidesmaid or for the Mother in Low.

Wonderful finish and secure beading.Complete your Wedding Dress with this handmade Never ending Love Pearl Collar.

Necklace shape is beadwoven with first quality white glass pearls and fishline.
Closing is done with gold plated chain ending with trigger clasp and extension chain 2'
The gold chain can be replaced to silver plated chain.Please choose your obtion.
Light weight.
Statement Wedding Necklace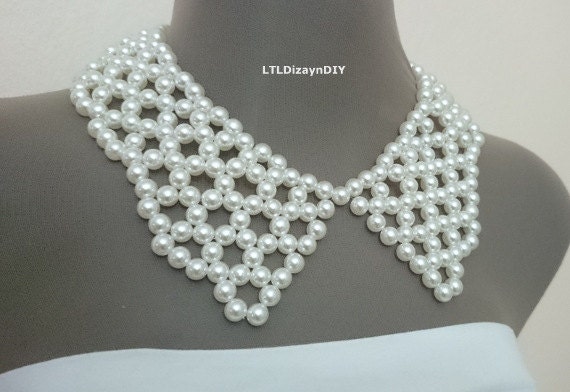 Handmade black nickel chain necklace
Chic Black Felted Three Row Bib Necklace made to go with any outfit.
Two rows of black nickel chain and one row of round cut black felt embellished with black faceted acrylic round wide beads surrounded with black crystal rhinestone chain.
Round faceted black beads are sewn on beads of first choice.
Upon request felt can be changed to suede fabric. Made to orders are welcome.
No underlining.

This statement necklace is finished with black nickel chain closure ending with silver plated trigger clasp.
Handmade with love.
Black felted bib necklace