German silver ring
The ring is made of German silver and enamelled copper plate. If you are going on vacation at the sea take the ring with you. Ring looks great with dresses in marine style.
Silver ring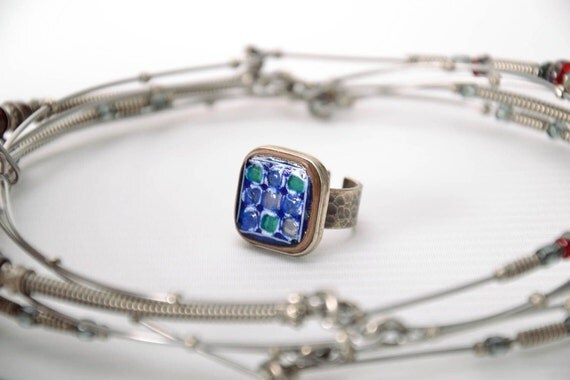 Wire wrap pendant and earrings
Pendant and earrings are made of copper using wire wrap technique. They are decorated with natural tiger's eye stone. Unusual accessories made of twisted copper wire are a good present for your wife on her birthday. Girls love beautiful and unusual jewelry. This item is fully handmade.
Handmade
pendant in wire wrap technique
.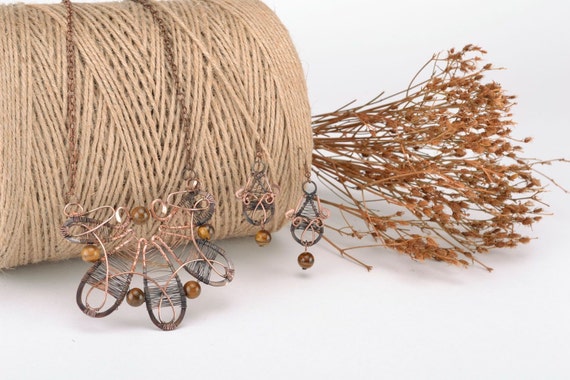 Silver pendant "Ducat"
This jewelry item is made from sterling silver. It is made on the basis of real ancient coin decorated with the elements of ornamental forging. This pendant is called Ducat and it is a traditional decoration of Ukrainian women's costume. The product is fully handmade and decorated with semi precious stone - garnet.

Length: 1.97", width: 1.18", height: 0.01", weight: 0.03 lb. Length: 5.5 cm, width: 3 cm, height: 0.2 cm, weight: 0.015 kg.

The pendant is a universal jewelry, which the modern woman can't do without. It will add some feminity to your look and will emphasize your individual style.

Recommendations for care: keep in dry dark place. Clean with the use of special cleaning agents for jewelry only. Wipe with a piece of soft suede fabric.
Silver pendant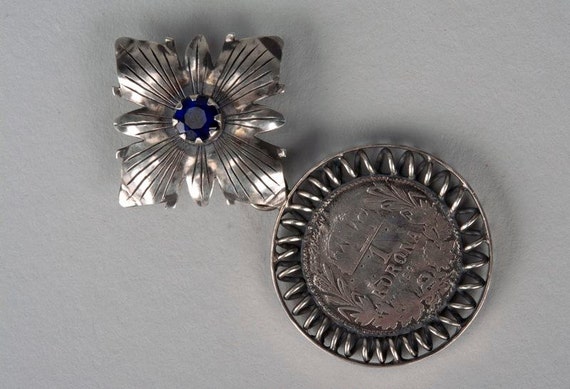 Earrings "Argo" with turquoise
Handmade earrings are made ​​of an alloy of aluminum, zinc and copper. Earrings are covered with silver-plated and decorated with cabochon turquoise. This decoration will be the highlight of your inimitable look!
Silver earrings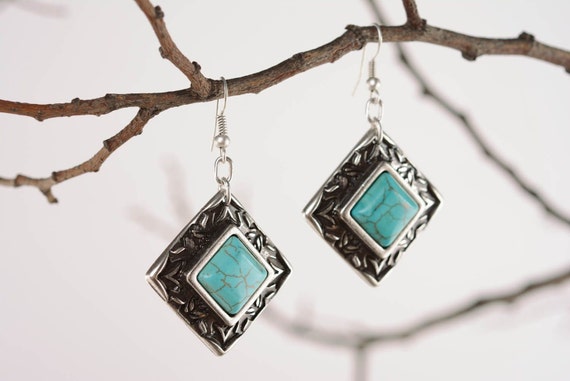 Unusual homemade necklace
This handmade unusual necklace is made of braided synthetic cord and decorated with metal nuts. If you are the adherent of futuristic style in clothes, this accessory will suit your look as well as possible.
I can make the product of various sizes and colors to your order. Length of the jewelry can be regulated.
Metal necklace