I want to share with you some works created by talented family from Seattle, USA.
Here is their story
.
"My name is Garrett Osborn. Proud husband and father. My wife and I couldn't afford babysitters, so we had to work different shifts, so one of us was always at home. Well it put a lot of stress on us and the kids, that's when we realized something had to change.
We needed to be whole again, a real family unit.
Starting our own business seemed like the only real option, what better way for us to work, make money, and still be together.
Thanks to the power of the internet, and Etsy,
Makana Pendants
was born.
So with the help of my wife (Hilary), my favorite and most helpful daughter (Fiona), and our infant son (Eli), We plan to make our Business and Dream a Reality!"
Hematite Iris Ring
Hematite is an iron ore highly popular in bead and jewelry designs. Nearly all Hematite
jewelry
on the market is man made materials, but are still an iron ore and have the same chemical make up as natural hematite. The name Hematite stems from the Greek word "Haem" for blood as natural hematite holds a reddish tint, while commercially available hematite jewelry does not. Hematite has been used for eons, even by pre-historic man for cave paintings. Man Made Hematite is often magnetized and used in magnetic therapy jewelry.
Iris ring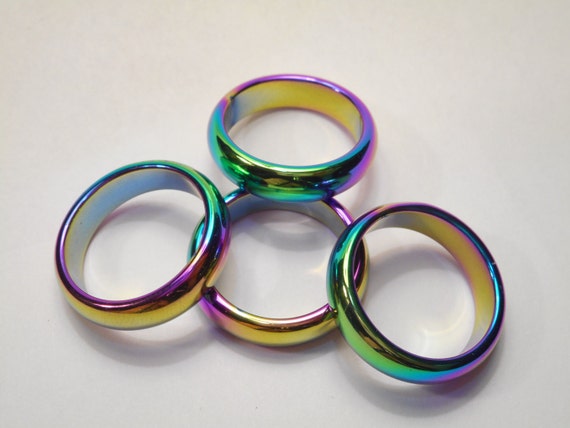 Heart Pendant Purple Flower Lampwork
Gorgeous Lampwork Heart Pendant with 3D looking Purple Flower. Very pleasing to the eye. Truly Mesmerizing!
Shape: Heart with inner Purple Flower
Color: Pinks, Purple, Gold, and Black
Material: Glass
Weight: 16.2g
31x40mm
Heart pendant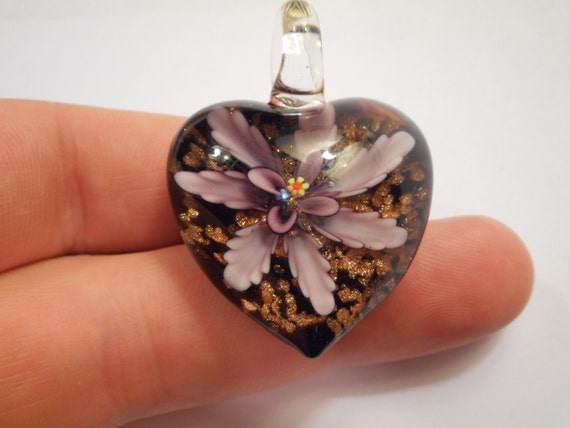 Metal Infinity Link With Crystal Rhinestone Silver
Extremely Gorgeous Infinity Link With Crystal Rhinestone, if only I was a better photographer to show how pretty these really are.
Color: Silver
Finish: Metallic
Material: Zinc-Alloy With Crystal Rhinestones - Lead-Safe
16x49mm
Link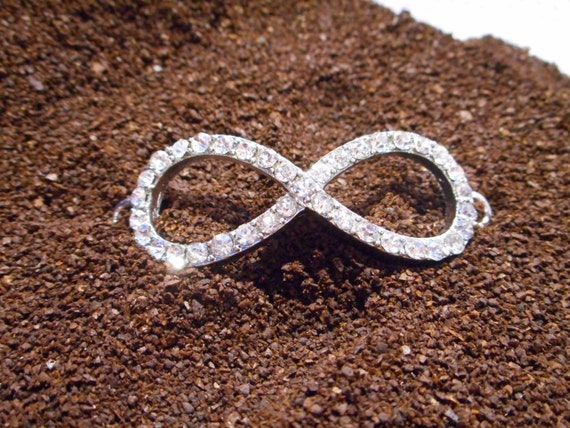 2 Rondell With Rose Aurora Borealis Finish Rhinestone Silver
Wow, these Rhinestone Rondelles are Gorgeous!
Rondell With Rose Aurora Borealis Finish Rhinestone
Silver Colored
Material is Leaded Glass Crystal and Base Metal.
10mm
Weight is around 1.5g each
Rondelles